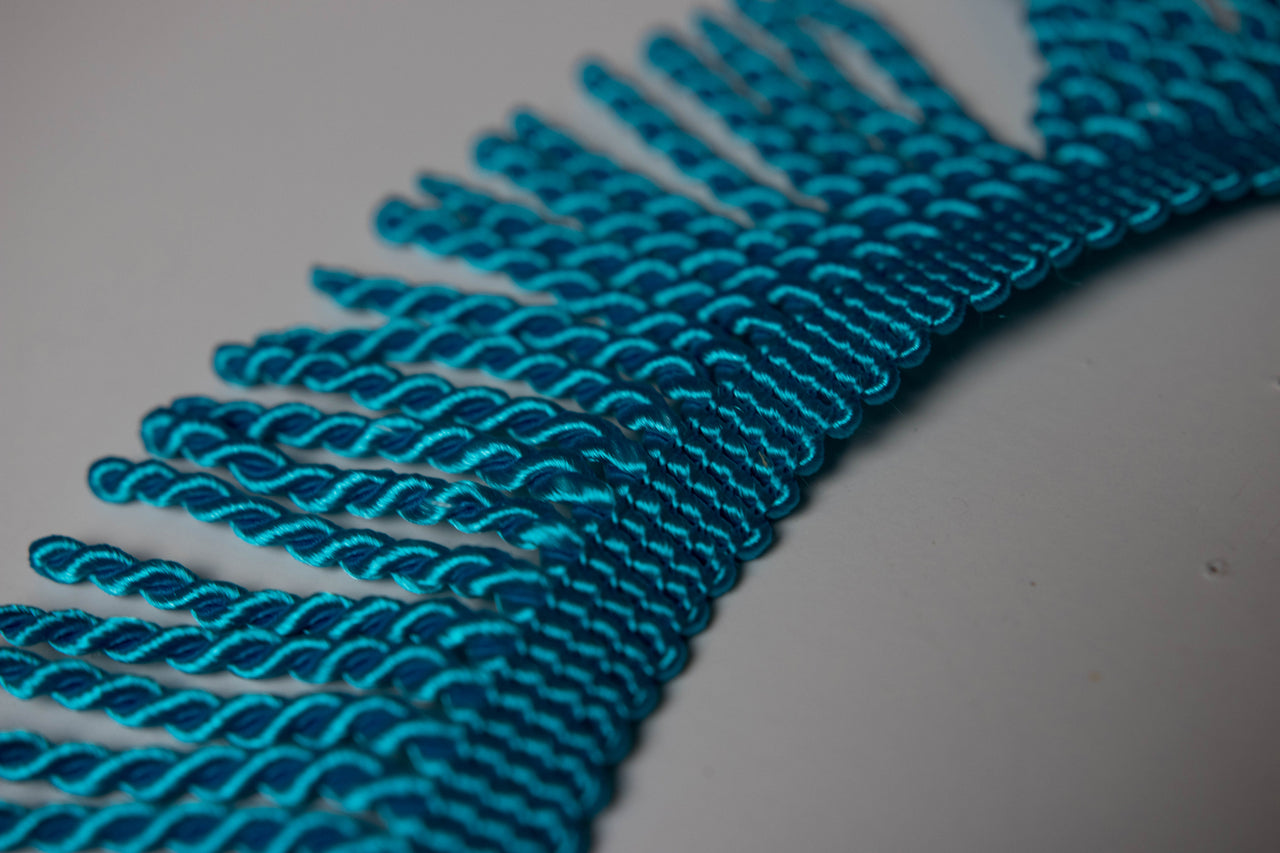 A rich beautiful turquoise blue fringe is in stock for your project. 

We have plenty of fringe in stock to meet almost any quantity needed.
Looks great with lighter shades of Blue Ribbon.
Use on curtains, pillows or drapes also.
Our trim is 2.5" wide and available in 5 or 10 Yard increments.
You decide the length that best suits your need.